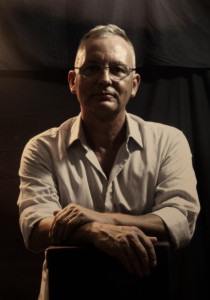 Sydneysider C.S. Burrough began life in the UK. After studying Performing Arts fulltime he worked on West End theatre productions and toured shows internationally for 16 years, settling in Australia in the early 1980s.
In Or Forever Be Damned, his evocative psychological fiction gives vivid insight into a tapestry of minds. Scrutinising prose and sensory imagery bring immediacy to the hopes, triumphs and tragedies of those from times and places far removed from our own. Compelling parallel journeys of endearingly flawed characters allow his readers a visceral glimpse into history.
He has unhurriedly written and published in the community for 25 years in anthologies and newspapers. For previously published work by C.S. Burrough, please see AustLit.
Books by C.S. Burrough

Or Forever Be Damned / novel / an historical saga spanning eight decades, following the lives and families of two very different women who escape the slums of northern England's 'Cottonopolis', Salford.
Paperback and eBook available from Amazon.
Posted In: Authors