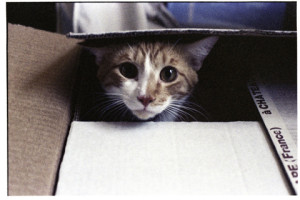 I am a North American shorthair, once feral but now domesticated, and am inconceivably old in cat years. I have written a book which purports to be a tale of cats and birds (and one rabbit, several humans, a mischief of rats, and at least one dog). That book is Franny & Toby.
I have written other various tales, including a memoir called High Street.
Information about these other writings can be found at www.tetmancallis.com.
Books by Tetman Callis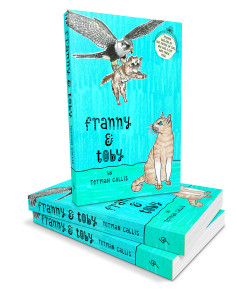 Franny & Toby / novel / Franny is one of the rarest of cats, for she is a cat who can read. She and her brother, Toby, are the new cats on the block, ready to make friends and have fun playing mouseball, ambush-cat, and let's-see-what-might-be-here. One of their new friends is a cat named Curly who calls himself Theodosius the Great and who asks Franny to teach him how to read. She does, but when he goes missing, Franny and Toby set out on an exciting adventure to find him and bring him safely home.
To read more about Franny & Toby click on me 

Posted In: Authors