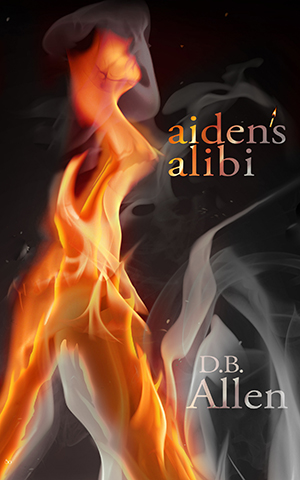 This brilliant contemporary story of love, lust and loss is the first in

D.B Allen's Modern Relationships Series.
"The next week floated by, like dreams sometimes did. I would catch a glimpse of her somewhere in the office. A taste. The essence of Fran. I'd watch her like an artist would, or at least how the artist in me did. I'd notice her hair, or the way her backside moved when she walked. Details of someone special. She'd become the most famous person in my world. My personal celebrity. And I kept thinking about her. Feeling happy. Feeling tempted. Feeling less and less guilty.
And then she invited me over to her place – for a Saturday night of dinner and drawing."
Aiden's Alibi is a short novella of approximately 15,000 words.
Click on the cover image to buy from Amazon.

Please note – non-US buyers may be redirected to their local Amazon store to complete a purchase.

eBook also available from Kobo and Apple
Posted In: Books
Tagged: Contemporary, Family, Literary, Novella, Relationships, Romance, Short