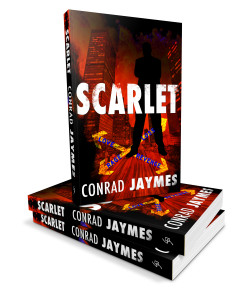 Tony Papandrea is a dangerous man, fallen. Crippled by addiction, pursued by law enforcement agencies across the globe, this former Special Forces soldier needs to make a fresh start. He flees to Eastern Europe, where he meets the beautiful, but broken, Scarlet. She touches Papandrea in a way no woman has.
Now, back in Australia, and just as they begin to make a new life together, the only woman he's ever loved is wrenched from his life.
Papandrea begins spiralling to hell once again. But this time, he won't take that journey alone.
Simon Keneally is a detective with a less-than-successful past. Cast into a new role investigating gang crime across Sydney, he has one last chance to make a name for himself — or fall onto the scrap-heap of mid-career mediocrity. It's not long before Keneally finds himself on the trail of a new and dangerous suspect – a man he cannot see.
What does a dangerous man do when all that's left in his heart is grief — and a burning desire for revenge? And  how can anyone stop him?
This is the third book in the 
Crossing The Line
 series by 
Conrad Jaymes.
---
CROSSING THE LINE Series:
Book 1 – WHITE – Good Cop Bad Cop, Live Cop Dead Cop
Book 2 – SILVER – Money & Madness, Mayhem & Murder
Book 3 – SCARLET – Love & Loss, Rage & Revenge
eBook available from Amazon.
Posted In: Books